There are those people in your life who you have yet to meet, whose words reached out to you from worn pages of a friend's book you found as an interesting note on the floor. The words that rang through your Self like the gong of a bell echoing off the rocks of your foundation.  So that nothing else will ever sound quite the same. Their printed voice changed the songs you sing and the levels that you hear. Sometimes, in the purest of luck, you get to meet this person. You get to ask them how they are doing today. You get to listen to their voice speak like music playing notes right off the page and you get to sit down and ask them questions. If I were you, or maybe, if you were me… That person would be, Derrick Jensen and this, is the luckiest of days.
"We have a need for enchantment that is as deep and devoted as our need for food and water."
― Derrick Jensen, The Culture of Make Believe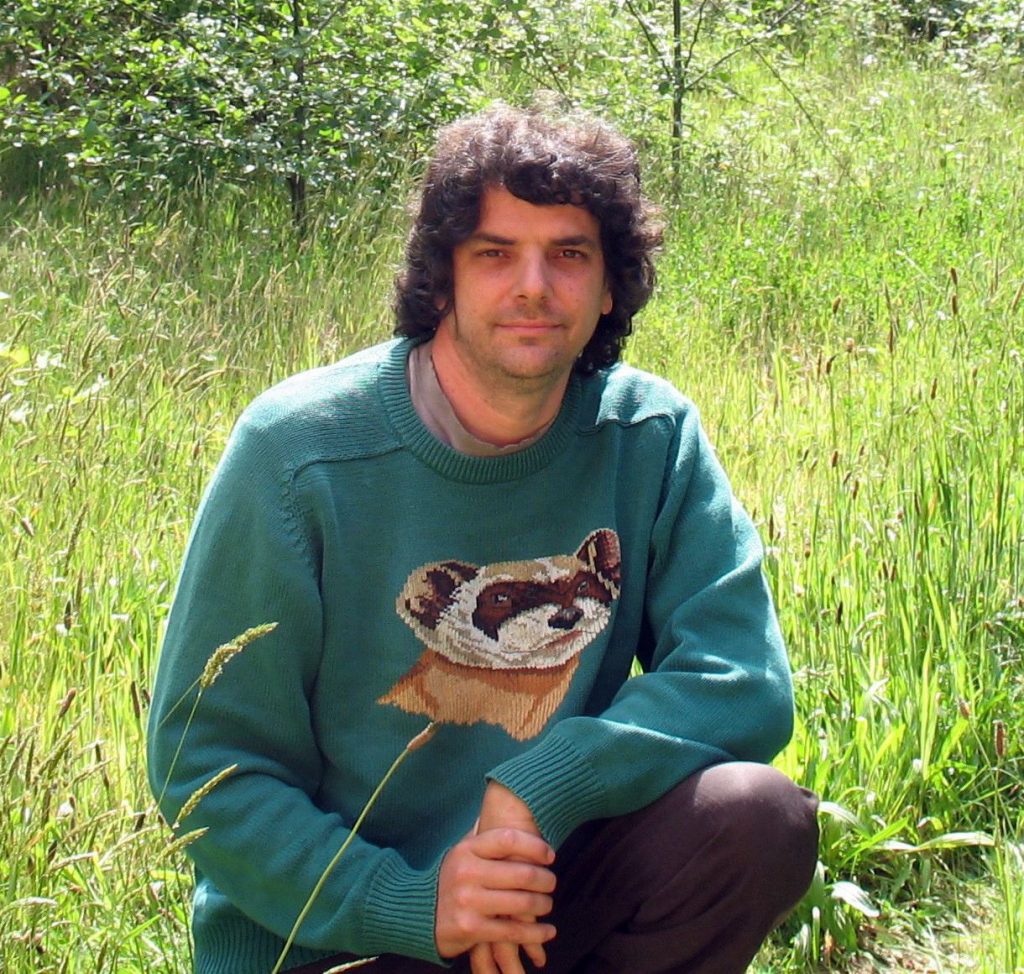 "Many Indians have told me that the most basic difference between Western and indigenous ways of being is that Westerners view the world as dead, and not as filled with speaking, thinking, feeling subjects as worthy and valuable as themselves."
― Derrick Jensen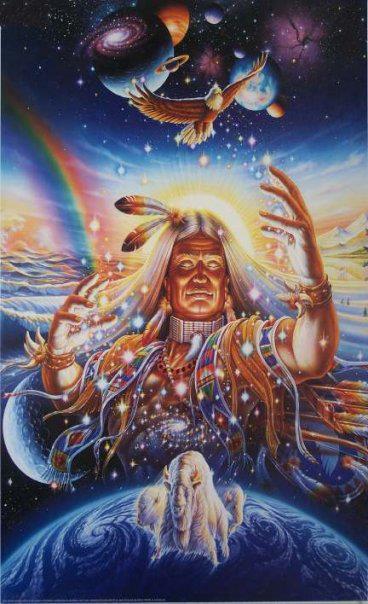 "In order to maintain our way of living, we must tell lies to each other, and especially to ourselves."
― Derrick Jensen, Endgame, Vol. 1: The Problem of Civilization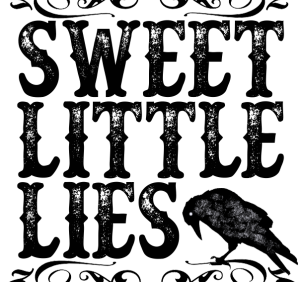 "We were not meant for this. We were meant to live and love and play and work and even hate more simply and directly. It is only through outrageous violence that we come to see this absurdity as normal, or to not see it at all. Each new child has his eyes torn out so he will not see, his ears removed so he will not hear, his tongue ripped out so he will not speak, his mind juiced so he will not think, and his nerves scraped so he will not feel. Then he is released into a world broken in two: others, like himself, and those to be used. He will never realize that he still has all of his senses, if only he will use them. If you mention to him that he still has ears, he will not hear you. If he hears, he will not think. Perhaps most dangerously of all, if he thinks he will not feel. And so on, again."
― Derrick Jensen, The Culture of Make Believe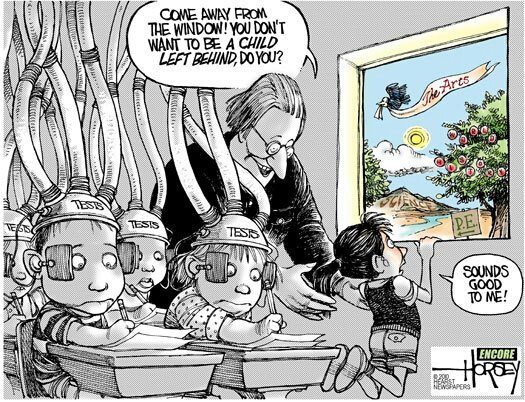 "I had broken the most basic commandment of our culture: Thou shalt pretend there is nothing wrong."
― Derrick Jensen, A Language Older Than Words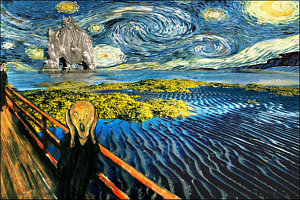 "So many indigenous people have said to me that the fundamental difference between Western and indigenous ways of being is that even the most open-minded westerners generally view listening to the natural world as a metaphor, as opposed to the way the world really is. Trees and rocks and rivers really do have things to say to us."
― Derrick Jensen, What We Leave Behind
"For us to maintain our way of living, we must tell lies to each other and especially to ourselves. The lies are necessary because, without them, many deplorable acts would become impossibilities."
― Derrick Jensen, The Culture of Make Believe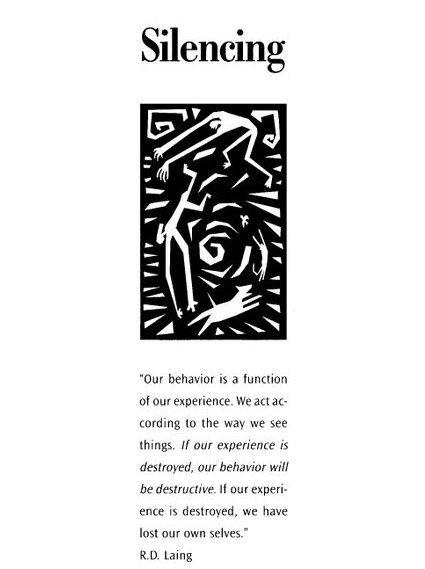 "Like the layers of an onion, under the first lie is another, and under that another, and they all make you cry."
― Derrick Jensen, A Language Older Than Words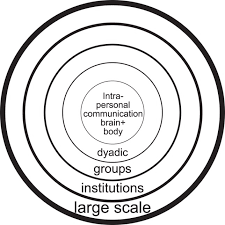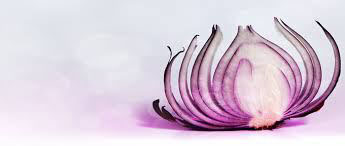 "One of the problems with all of this is that not all narratives are equal. Imagine, to take a silly example, that someone told you story after story extolling the virtues of eating dog shit. You've been told these stories since you were a child. You believe them. You eat dog shit hotdogs, dog shit icecream, General Tso's dog shit. Sooner or later, if you are exposed to some other foods, you might figure out that dog shit really doesn't taste good. Or if you cling too tightly to these stories (or if your enculturation is so strong that dog shit actually does taste good to you), the diet might make you sick or kill you. To make this example a little less silly, substitute the word pesticides for dog shit. Or, for that matter, substitute Big Mac, Whopper, or Coca Cola."
― Derrick Jensen, Endgame, Vol. 1: The Problem of Civilization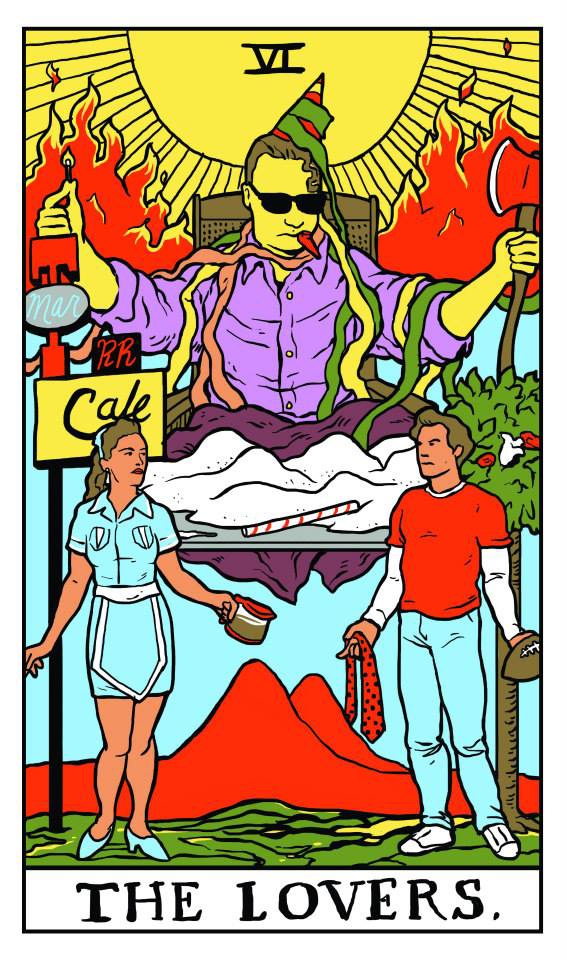 "Grades are a problem. On the most general level, they're an explicit acknowledgment that what you're doing is insufficiently interesting or rewarding for you to do it on your own. Nobody ever gave you a grade for learning how to play, how to ride a bicycle, or how to kiss. One of the best ways to destroy love for any of these activities would be through the use of grades, and the coercion and judgment they represent. Grades are a cudgel to bludgeon the unwilling into doing what they don't want to do, an important instrument in inculcating children into a lifelong subservience to whatever authority happens to be thrust over them."
― Derrick Jensen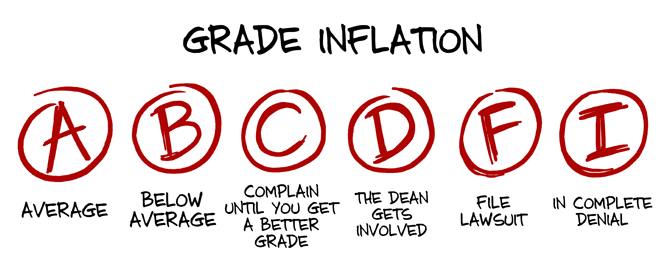 "Learning has to come from doing, not intellectualizing."
― Derrick Jensen, The Culture of Make Believe

Derrick Jensen is a coauthor of Deep Green Resistance, and the author of Endgame, The Culture of Make Believe, A Language Older than Words, and many other books.
He was named one of Utne Reader's "50 Visionaries Who Are Changing Your World" and won the Eric Hoffer Award in 2008.
He has written for Orion, Audubon, and The Sun Magazine, among many others.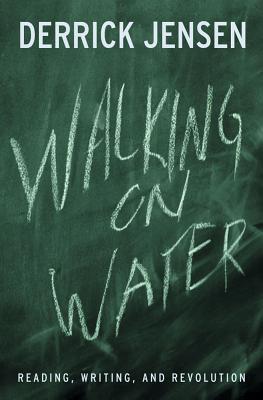 Writing teacher Jensen doesn't believe in the traditional grading system, which he calls "a cudgel to bludgeon the unwilling into doing what they don't want to do," so he opts instead to give his students at Eastern Washington University check marks: one check mark for turning in a piece of writing, four for editing that writing into perfection. For this opinionated offering on writing, teaching and the state of the world, Jensen deserves four checkmarks for courage. His ideas are always radical and often inspiring.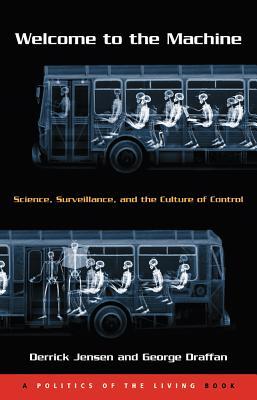 You could call them the Monkeywrench Gang of the nanotech age. Derrick Jensen and George Draffan are taking down the data mining industry, one converted mind at a time. In the face of RFID chips, consumer tracking strategies, and illegal government wiretapping, Jensen and Draffan are determined to show consumers how to fight back against government and industry to regain their rights, their privacy, and their humanity. In their new book, Welcome to the Machine: Science, Surveillance, and the Culture of Control, Jensen and Draffan take a heart-hitting look at the way technology is used as a machine, to control us and our environment. Their results are startling.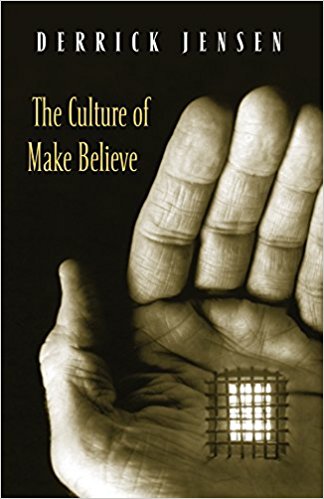 Derrick Jensen takes no prisoners in The Culture of Make Believe, his brilliant and eagerly awaited follow-up to his powerful and lyrical A Language Older Than Words. What begins as an exploration of the lines of thought and experience that run between the massive lynchings in early twentieth-century America to today's death squads in South America soon explodes into an examination of the very heart of our civilization. The Culture of Make Believe is a book that is as impeccably researched as it is moving, with conclusions as far-reaching as they are shocking.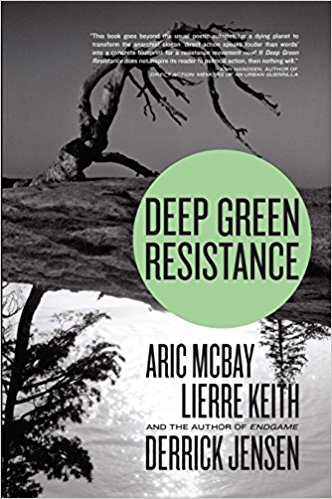 Deep Green Resistance starts where the environmental movement leaves off: industrial civilization is incompatible with life. Technology can't fix it, and shopping—no matter how green—won't stop it. To save this planet, we need a serious resistance movement that can bring down the industrial economy. Deep Green Resistance evaluates strategic options for resistance, from nonviolence to guerrilla warfare, and the conditions required for those options to be successful. It provides an exploration of organizational structures, recruitment, security, and target selection for both above ground and underground action. Deep Green Resistance also discusses a culture of resistance and the crucial support role that it can play.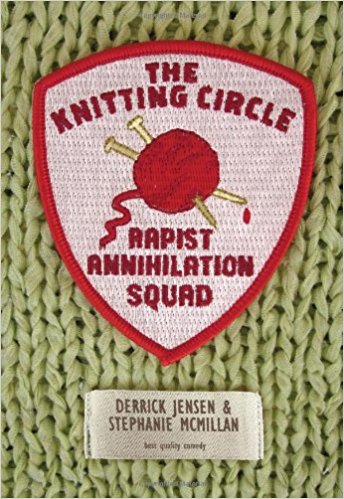 In this darkly comic novel, the six women of the Knitting Circle meet every week to talk, eat cake, and make fabulous sweaters. The easy-going circle undergoes a drastic change when the members realize they are all the survivors of rape—worse still, that none of their attackers suffered consequences—and the group becomes the vengeful Knitting Circle Rapist Annihilation Squad, taking punishment into their own hands via their knitting needles. As the women take their revenge, groups of men issue statements against the vigilante ladies, from the Chamber of Commerce to the sinister Men Against Women Against Rape (MAWAR), plotting to stop and punish the Knitting Circle. Featuring strong female characters, this satirical piece explores love, revenge, feminism, violence, and knitting.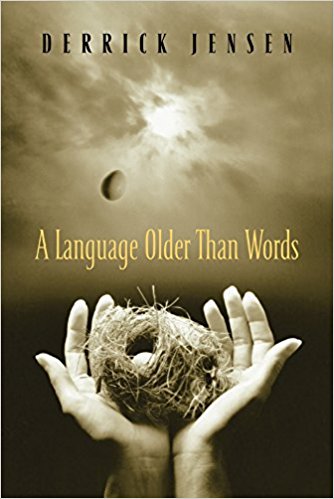 At once a beautifully poetic memoir and an exploration of the various ways we live in the world, A Language Older Than Words explains violence as a pathology that touches every aspect of our lives and indeed affects all aspects of life on Earth. This chronicle of a young man's drive to transcend domestic abuse offers a challenging look at our worldwide sense of community and how we can make things better.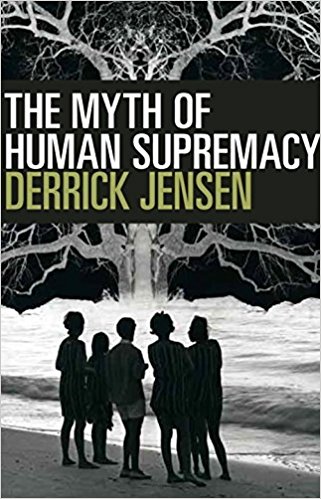 In this impassioned polemic, radical environmental philosopher Derrick Jensen debunks the near-universal belief in a hierarchy of nature and the superiority of humans. Vast and underappreciated complexities of nonhuman life are explored in detail—from the cultures of pigs and prairie dogs, to the creative use of tools by elephants and fish, to the acumen of caterpillars and fungi. The paralysis of the scientific establishment on moral and ethical issues is confronted and a radical new framework for assessing the intelligence and sentience of nonhuman life is put forth.
B.Sc. in Mineral Engineering Physics from the Colorado School of Mines — May 1983
M.F.A. in Creative Writing from Eastern Washington University — June 1991
2008: Thought to Exist in the Wild won second place in the Animal category of the Independent Press IPPY Awards.
2008: Thought to Exist in the Wild won the Eric Hoffer Award, Grand Prize.
2008: I led Press Action's "Dynamic Dozen."
2008: I was named one of Utne Reader's "50 Visionaries Who Are Changing Your World."
2006: I was the Press Action Person of the Year: "The recipient of this award was never in doubt. Derrick Jensen's Endgame, released in late spring, was the best work of nonfiction in 2006. Given the significance of its subject matter and the urgency of Jensen's message, Endgame is the most important book of the decade and could stand as the must-read book of our lifetimes. But be careful. The book is likely to send you into periods of despondency over the bleak future of the planet. But Jensen explains that if enough of us stand up and work together to fight the fascists, the crash won't be as devastating. And the long struggle will eventually result in an explosive renewal of all forms of life on the planet."
2003: The Culture of Make Believe was a finalist for the Lukas Prize Project Award for Exceptional Works of Nonfiction, sponsored by the Columbia University Graduate School of Journalism and the Nieman Foundation at Harvard.
2002: An interview Ramey Wood did of me on KSUA in Anchorage Alaska won the Alaska Broadcaster's Association Goldie Award for Best Public Affairs Program
2000: Hackensack, NJ, Record declared A Language Older Than Words its best book of the year.
2000: A Language Older Than Words was nominated for Quality Paperback Book Club's New Vision Award.
1998: Second Prize in the category of small budget non-profit advertisements, as determined by the Inland Northwest Ad Federation, for the first ad in the "National Forests: Your land, your choice" series.
1995: Critics' Choice for one of America's ten best nature books of 1995, for Listening to the Land: Conversations About Nature, Culture, and Eros.
2011 – Present: Member of Steering Committee of Deep Green Resistance
December 2001 – 2008: Member of Advisory Board of Del Norte Association for Cultural Awareness
March 1997: Member of the Drafting Committee for the articulation of a new food production ethic, sponsored by the Center for Respect of Life and Environment
1996 – 2001: co-founder and member of the Railroads and Clearcuts Campaign
1990 – 2001: Associate Editor of the magazine Transition