a speculative inquiry into the nature of consciousness


Materialism and consciousness
At the very core of mainstream science is the assumption that the universe is entirely materialistic. Consciousness emerges as a function of the electrial activity of a brain, when a brain evolves to a sufficient level of complexity. There is no meaning or purpose to life, apart from the imaginings of humans and their religions – there is only the more or less random evolution of material configurations. Richard Dawkins is the most vocal and prolific expounder of this materialist perspective, a perspective that mainstream scientists subscribe to without ever thinking to question it.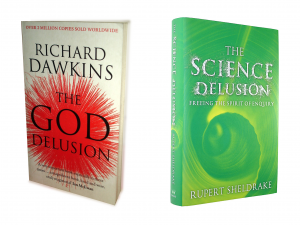 There is another model of consciousness that says consciousness is not embodied in the brain. Rather our minds exist apart from our brains, and outside the domain of physics. The function of the brain, in this model, is to serve as a kind of interface module, enabling the mind to interact with the five senses and the body. This we can call the metaphysical model of consciousness.
Evidence for the metaphysical model comes in the form of 'unexplainable' experiences. An unconscious patient, registering no electrical brain activity at all during a critical operation, reports later that he observed the operation from the ceiling, and is able to describe specific things that happened during the operation. Or someone has a near-death experience, and reports certain kinds of experiences that have also been reported in other near-death cases.